T-litter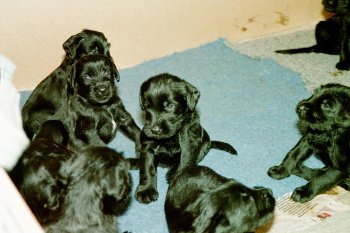 sire: Nenevale Holmer
dam: LP1 Korad SUCH FINUCH INTUCH Stablemaster´s Bric-a-brace
born 2000-02-05
Nine puppies. All mental tested (MUH) with OK at the shooting


Korad ArbaQ´s Tuva, Hd A
Read more on her own page


Korad LPI SUCH FinUCH DkUCH NordUCH ArbaQ´s Trick or Treat, Hd A
Maja, who was the biggest female in litter, has turned out to be a beautiful girl.
Maja is Swedish, Finnis, Danish and Nordic champion. Maja is competing in higher class tracking and has passed the Swedish mental test.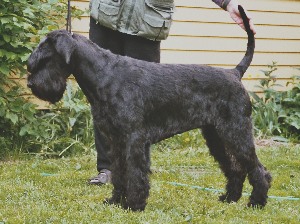 Maja 3 years old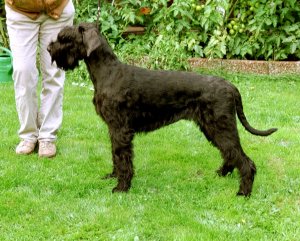 Maja 1 year old


Korad SUCH FinUCH ArbaQ´s Team Leader, Hd A
Boss, which is his family name, is a dog that has very high thoughts about himself. Boss is Swedish and Finnish champion. He is also uppgraded to higher class tracking.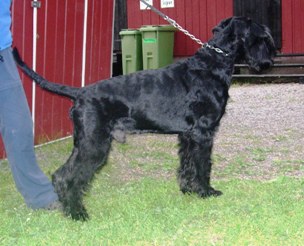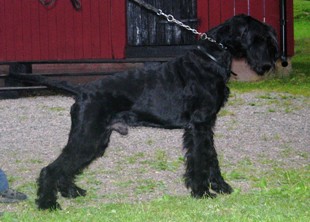 Boss 6 years old, photos taken at Giatnt Schnauzer camp, July 2006.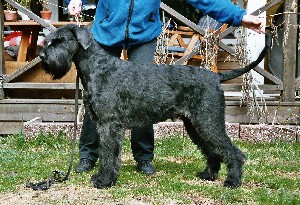 Boss four year old.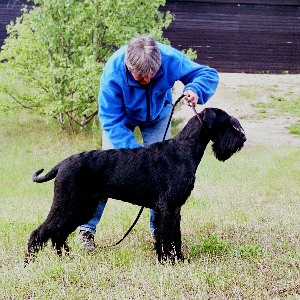 Boss 2,5 year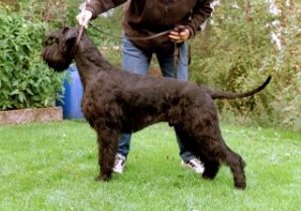 Boss 1,5 år
LP1 ArbQ´s Titus, Hd A/B
Titus has three first prize in obedience class 1 and also a first prize in class 2. Titus compete in higher class in searching and in the elite class in tracking. Titus got CA on Dog Show.


More photos on Titus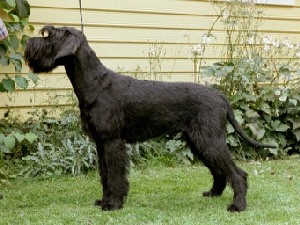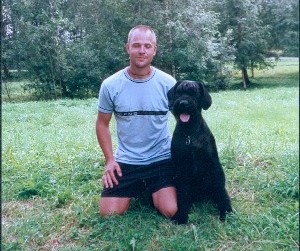 LP1 LP 2ArbaQ´s Tussilago, Hd A
Alva has obtained thre first prize in obedience class 1 and 2. She approved in lower class in searching.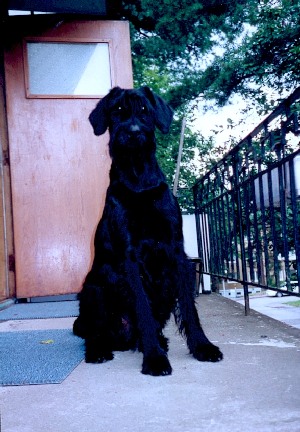 ArbaQ´s Tummelisa, Hd A
Lisa lives in Gothenburg together with family Örtberg. Lisa has just started her eduction to become a rescue dog. We wish Göran and Lisa good luck!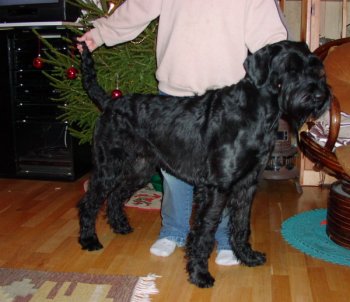 ArbaQ´s Tingeling, Hd C
Sally and her family lives in Tyresö. Sally and Therese competes in obedience and have a first prize in class 1, but have plans to start in class 2.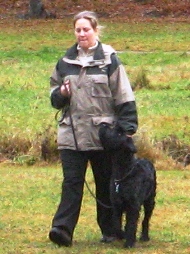 Sally and Therese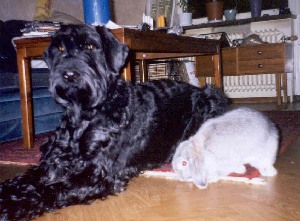 Sally and her rabbit.