S-litter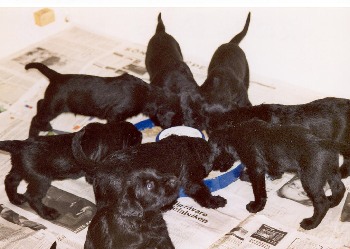 e. AD BH D'Arné Bengel, Pedigree
(AD BH Benn vom Kossower Land - Gertrud v Koeppel)
u: Korad SUCH FinUCH Vendela v Bergherbos
Pedigree
born 2002-09-10
8 puppies.
Puppy pictures

ArbaQ´s Surprice, Hd A


Blaise in April 2005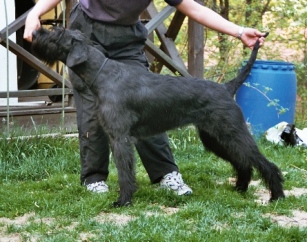 Blaise in April 2004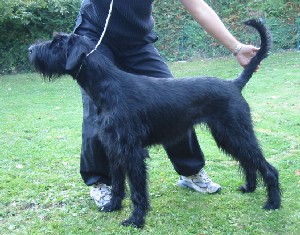 Blaise one year old
More photos on Blaise

Blaise was the the "wild one" in the litter. Blaise lives with Camilla Flashbinder and her family. Blaise is approved in beginners class in tracking and has first prize in obedience class 2.

ArbaQ´s Selected Item, Hd A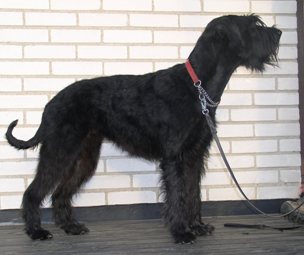 Stoja, April 2007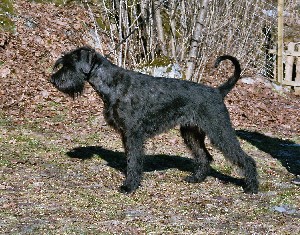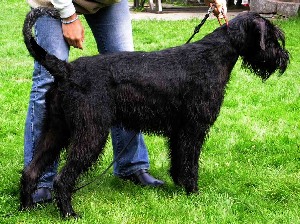 Stoja midsummer 2003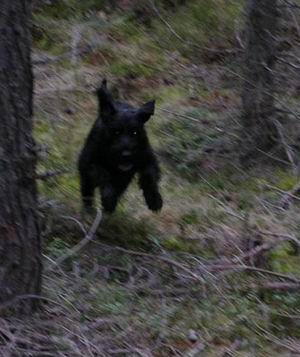 Stoja was the biggest female puppy of the litter. Stoja is an active young ladt who resembles a lot of her mother. In worde, get totally hooked on certain things and does not understand the word "no". She loves to play with with Allva, ArbaQ´s Tussilago.

ArbaQ´s Super Trouper, Hd A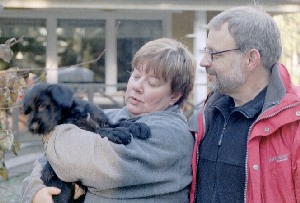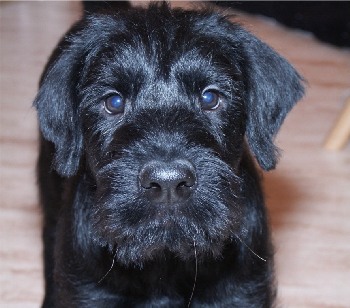 What´s that,something to chew on?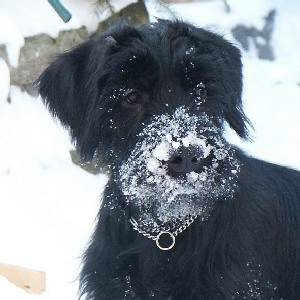 A snowy nose at the beginning of the new year 2003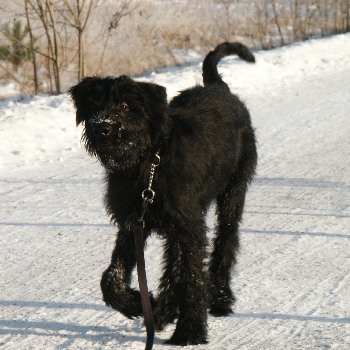 A young leggy dog running....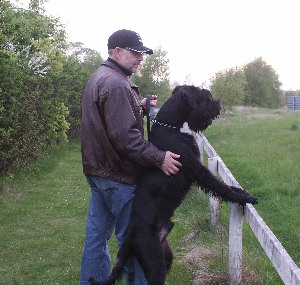 A photo taken in May 2003. Now Rizzo is not so leggy anymore....

ArbaQ´s Super Trouper´s petname is Rizzo and he lives in Västerås together with Anna-Greta and Hans.

ArbaQ´s Stardust, Hd A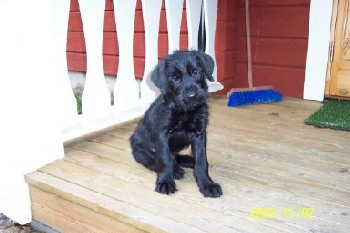 Arrived at the new home.
Stardust lives in Eskilstuna together with Kristina and Björn.

ArbaQ´s Starlight eyes, Hd A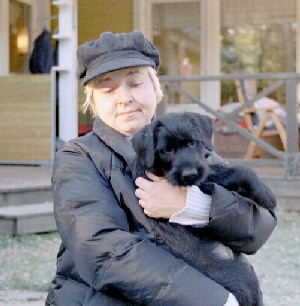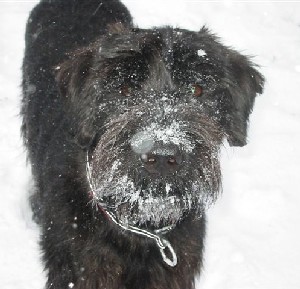 Speja as a puppy and Speja during the winter 2003/2004 with a snowy nose.
Speja lives in Knivsta together with her family Anna, Stefan, Viktor and Skorpan.


ArbaQ´s Star Trek, Hd B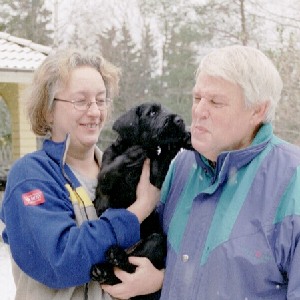 ArbaQ´s Star Trek or Troll which is his petname, lives in Täby Kyrkby together with Elisabet and Olle and two more giant schnauzers.

ArbaQ´s Spectacular, Hd A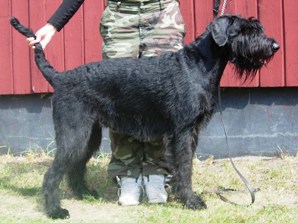 Here is a photo of Nicki taken at the Giant Schnauzer camp July, 2006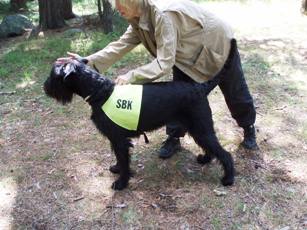 Nicki and Anita training, Giant Schanuzer Camp 2006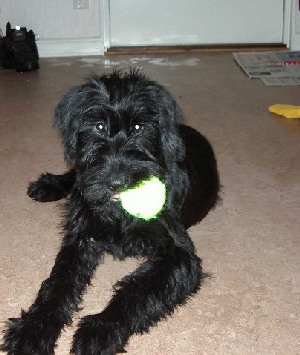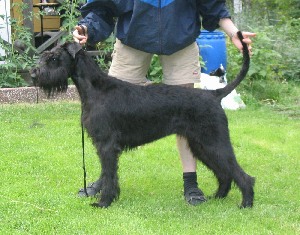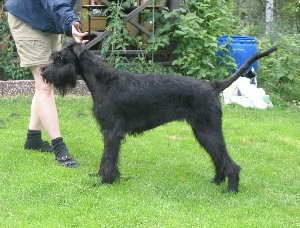 Nicki after som grooming. She has turned out to be a beautiful young lady.

ArbaQ´s Spectacular is called Nicke and lives with the Raab family in Stockholm.

ArbaQ´s Sacco, Hd A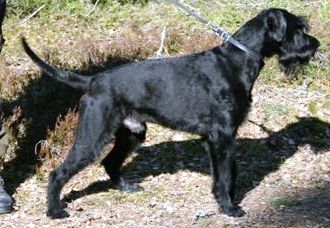 Sacco 5 year


Sacco two year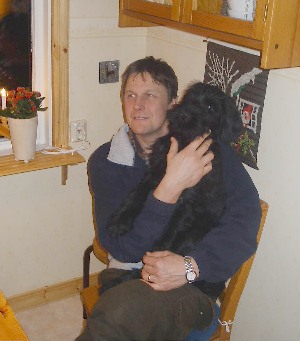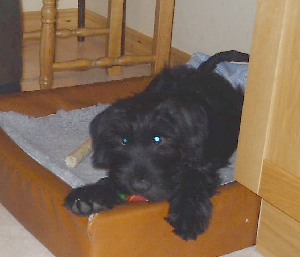 Sacco as a puppy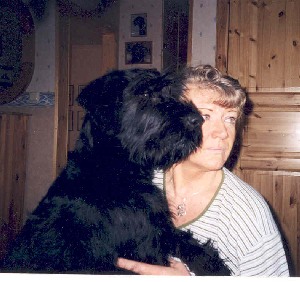 Sacco with Anna-Karin.


Sacco lives in Nora with Per and Anna-Karin. Sacco is competing in elite class in tracking and searching and have two CAC in elite class searching.