Korad ArbaQ┤s Tuva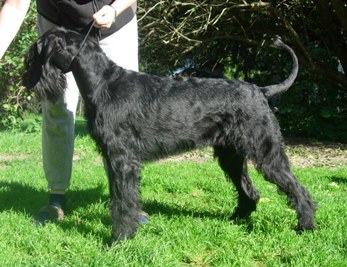 Tuva 6 years old, September 2006.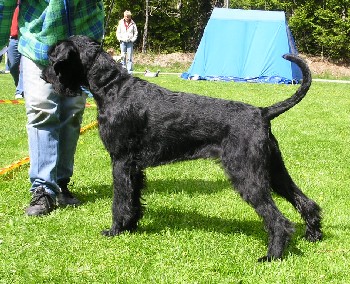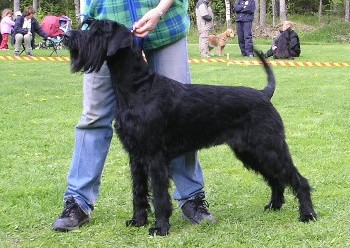 Photos from the dog show in Sala 2004.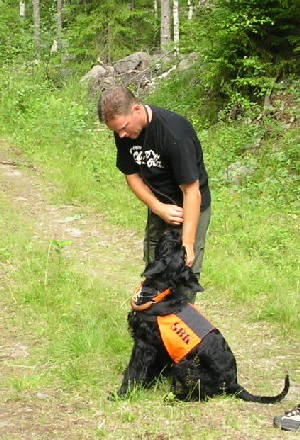 From the Giant Schnauzer camp 2003, Tuva is looking deep into the eyes of Tomas during the search training. What nice contact they have.






ArbaQ┤s Tuva
Born: 2000-02-05
sire: Nenevale Holmer
dam: LP Korad SUCH FINUCH INTUCH Stablemaster┤s Bric-a-Brace
Hd A
Pedigree
More photos of Tuva

Tuva, an amazing happy girl who loves to play around. Tuva has got CA, CAC, R-CAC and R-CACIB at dogshow. She got three Swedish CAC┤s. She is approved at the Swedish mentaltest (korning) and she is also approved in lower class in searching.